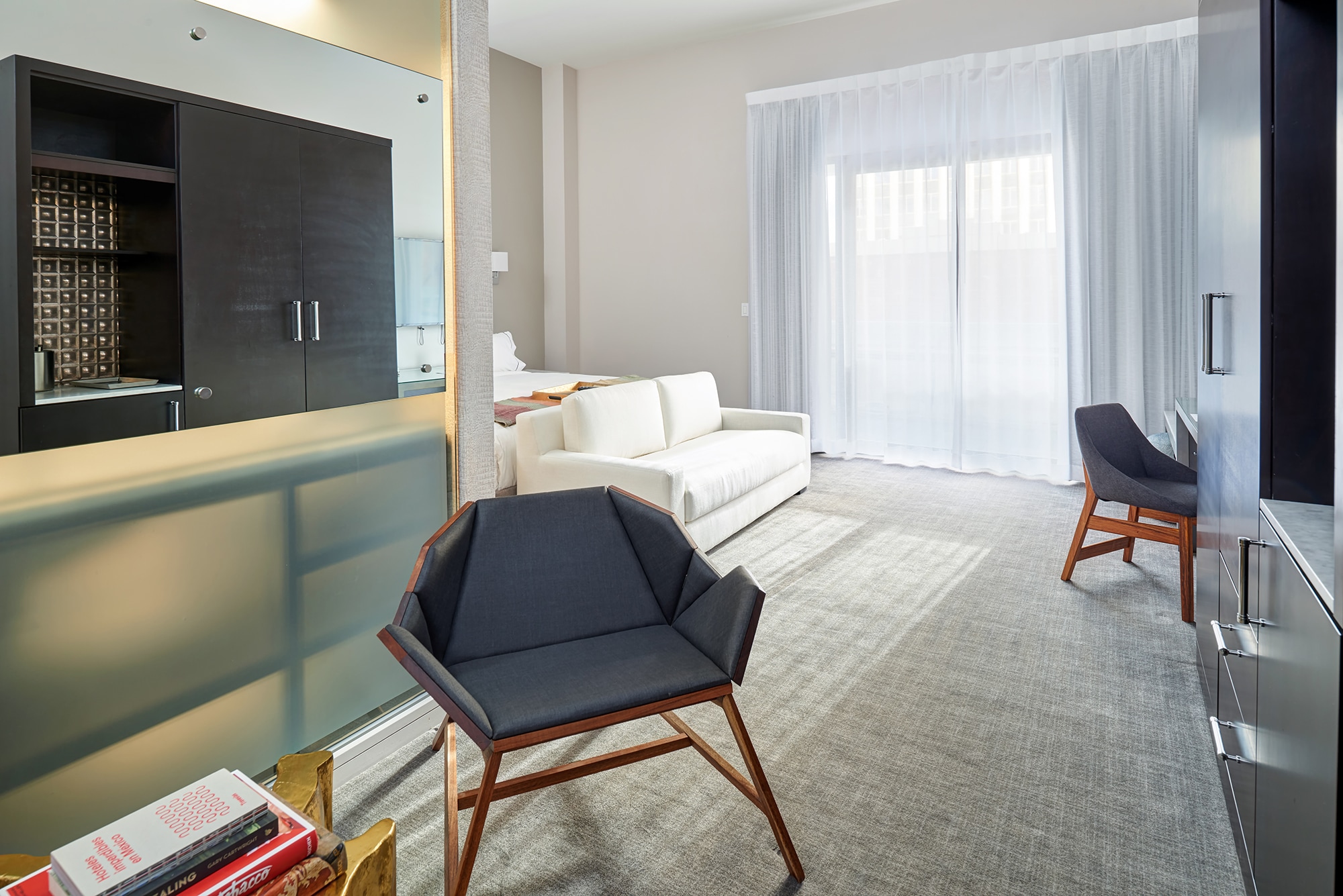 This garden balcony suite offers access to a spacious balcony fitted with a southwestern green space creating a private haven from the downtown bustle. With one king bed, this fifth-floor suite is the perfect weekend getaway for two.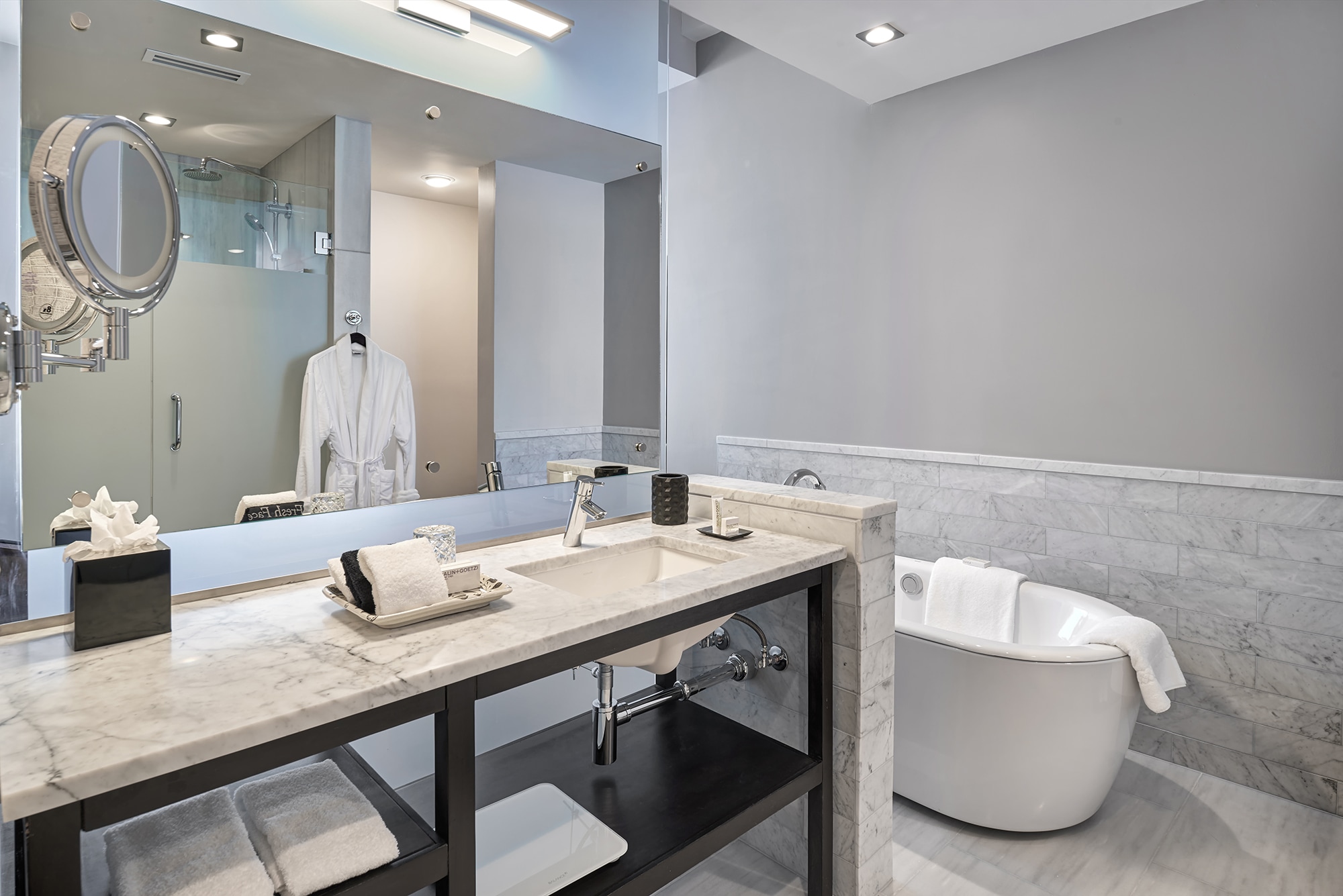 This 383 sqft suite is perfect for a business trip, or a romantic weekend adventure for two. Overlooking Stanton Street, these spacious rooms feature a king bed and sitting area, elegant 4 piece marble bathrooms. The detached marble tub spills out of the bathroom and into the bedroom area for a uniquely romantic setting.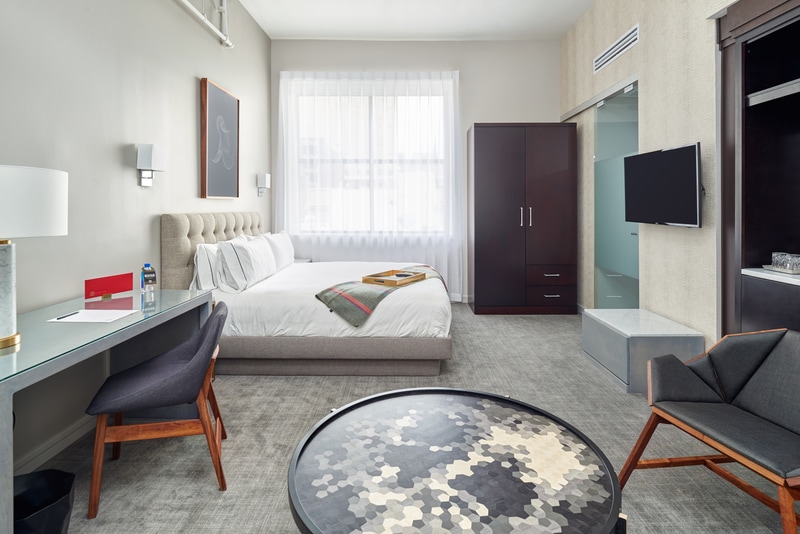 The Deluxe King room is a private oasis, offering relaxing views with plenty of natural light. In addition, this unique and versatile space offers a king bed, desk and a living area for optimal comfort. You will also find a curated collection of reading material.
Ready to plan your relaxing getaway at Stanton House?