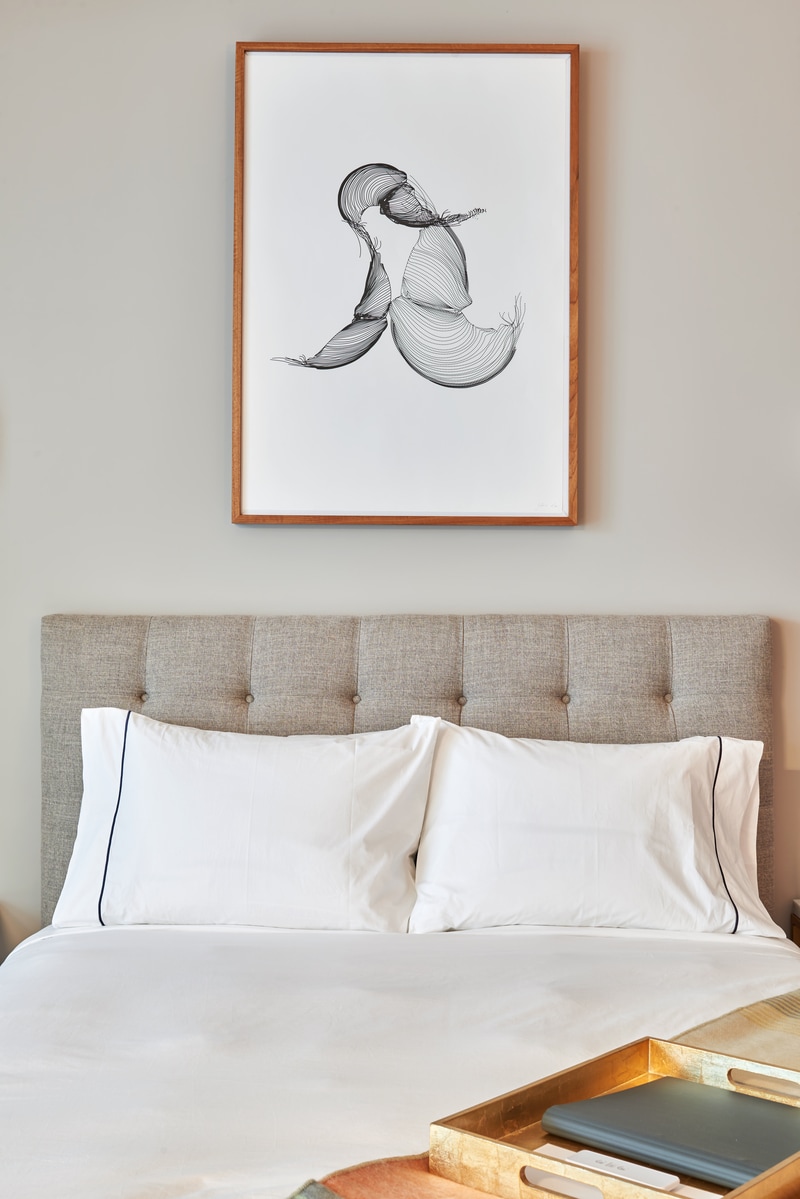 The cozy room has all of the luxury and comforts needed for an enjoyable stay. The Delux Double Queen Flat includes 2 queen size beds, a small reading area with a window overlooking the beautiful one of a kind light-well. This incredible feature extends four stories through the heart of the hotel. The 3 piece marble bathroom features his and her sinks for a seamless preparation for your day's events.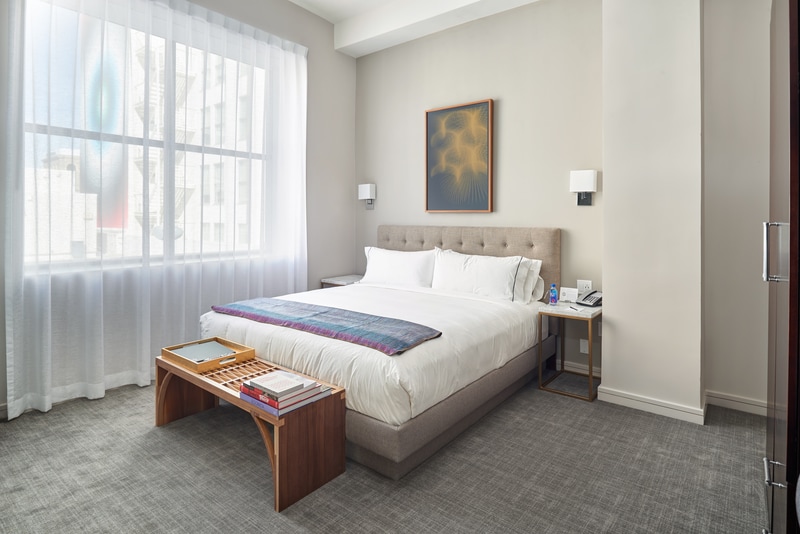 Measuring at 370 sqft the Deluxe Flats occupy the West side of the building and look onto the bustling intersection of Mexico and the United States. To the North-West, views of the San Jacinto Plaza, a historic El Paso landmark, can be had. Mexico's Cerro Bola Mountains can be seen to the South-West. Available with king or queen size beds.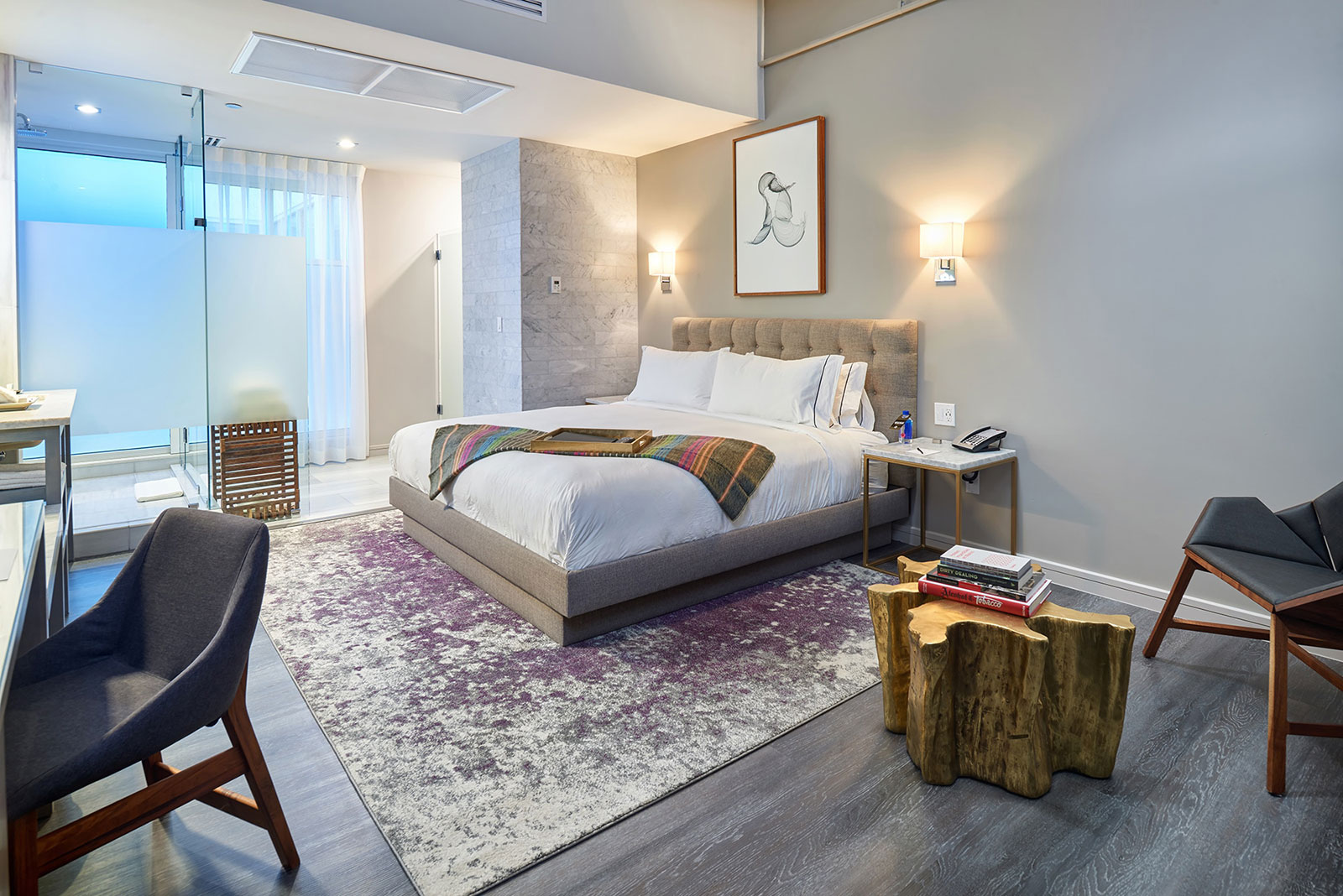 One of the most unique rooms in the hotel shares a glass wall with the four-story light-well at the center of the hotel. This frosted wall of glass allows natural light to flood the room during the day, and at night the glow of the Shylights, a full motion art installation, can be seen as they dance a choreographed performance. If full privacy is what you seek the blackout shades can be drawn to create a temple of solitude. Available with king or queen size beds.
Ready to plan your relaxing getaway at Stanton House?